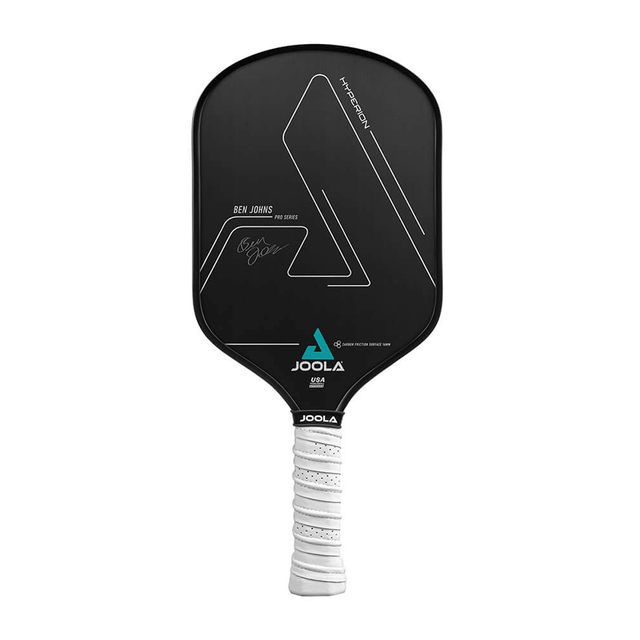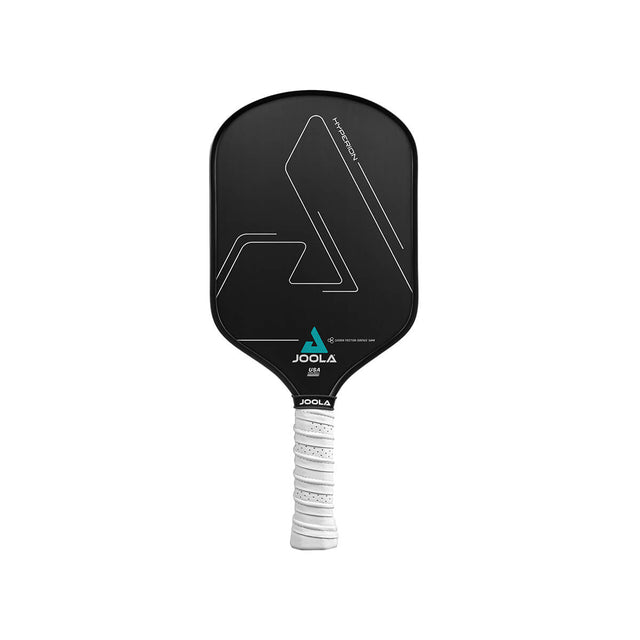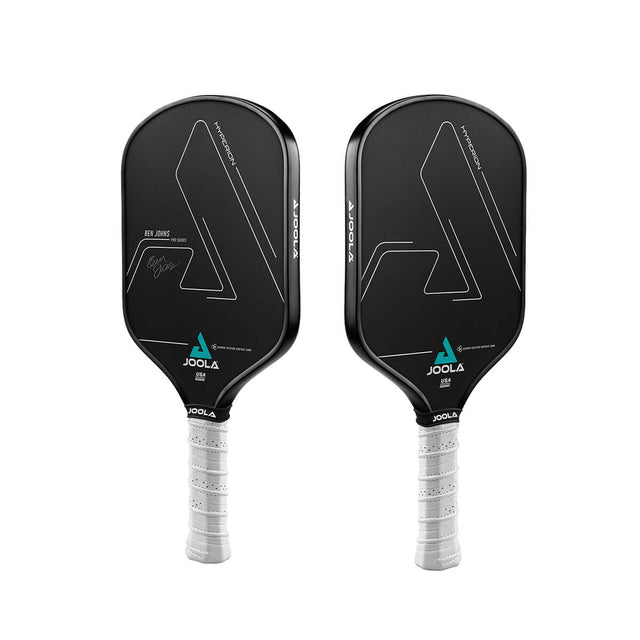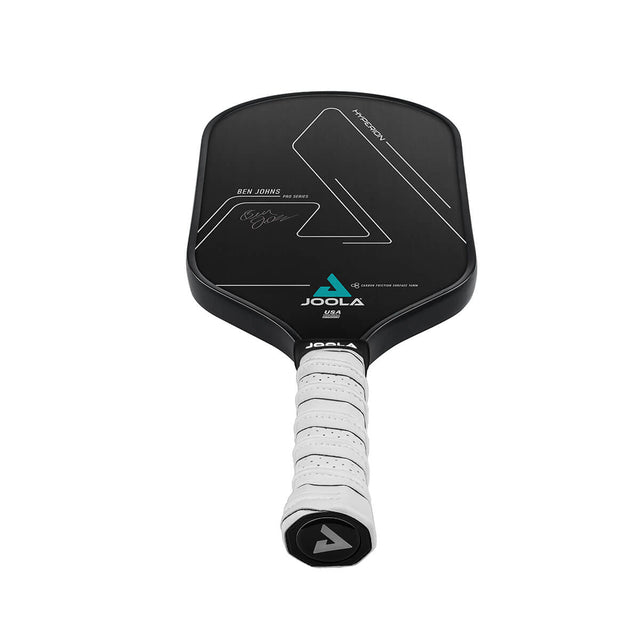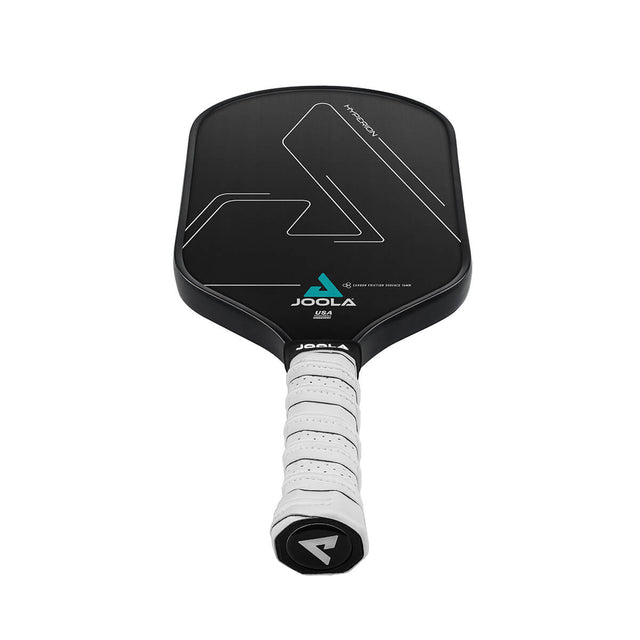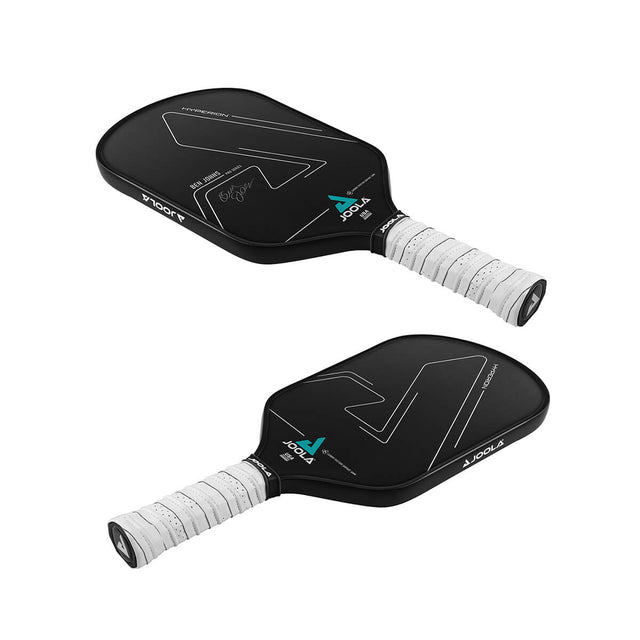 by Joola
JOOLA Ben Johns Hyperion CFS 16 Graphit Paddle
JOOLA Ben Johns Hyperion CFS 16 Graphite Pickleball Paddle
If you ever wondered what paddle Ben Johns uses, this is it! The JOOLA Ben Johns Hyperion CFS 16MM is the signature pickleball paddle of world champion Ben Johns! The paddle was developed in collaboration with Ben Johns and is used by him in competition. Get ready for a paddle designed for peak performance in all categories. USAPA Approved. The JOOLA Ben Johns Hyperion CFS 16 is also the competition paddle of choice for Team JOOLA's Josh Jenkins, Lacy Schneemann and Federico Staksrud.
Aero Curve
Proven, unique head curve creates less drag and increases swing speed.
Hyperfoam edge wall
Special foam injected into the edge of the paddle for added weight and stability, increases the sweet spot for consistent edge-to-edge performance.
Carbon Friction Surface
Our CFS technology uses a more advanced, durable and long-lasting Carbon Flex5-textured surface that harnesses raw power while providing maximum spin.
Reactive Polymer Honeycomb Core
Specifically designed for high-level players to maximize rebound consistency and feel on every shot.
CX-forged handle
Carbon forged grip provides maximum flex for added power and comfort.
Extended Sure-Grip Grip
Perforated, non-slip ribbed grip for optimal grip and increased shock absorption. Ideal for ambidextrous shots.
Average weight: 238.13g
Length: 41.91 cm
Width: 19.05 cm
Length of handle: 13.97 cm
Circumference of the handle: 10.47 cm
Current delivery time: 1 - 2 weeks