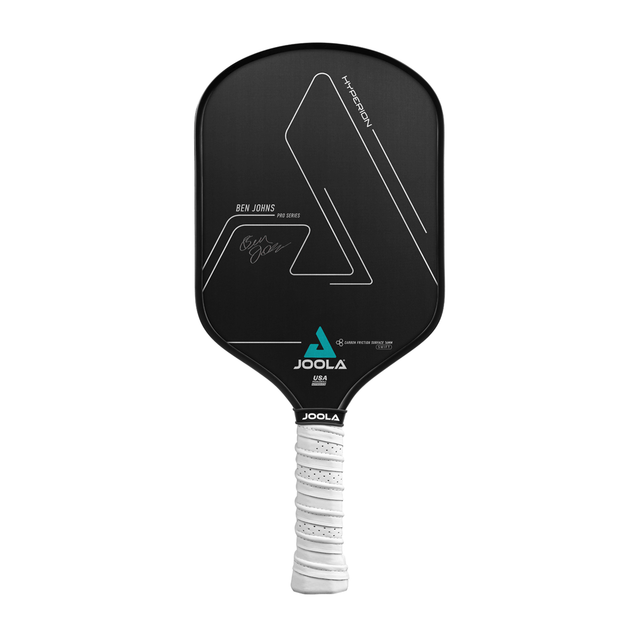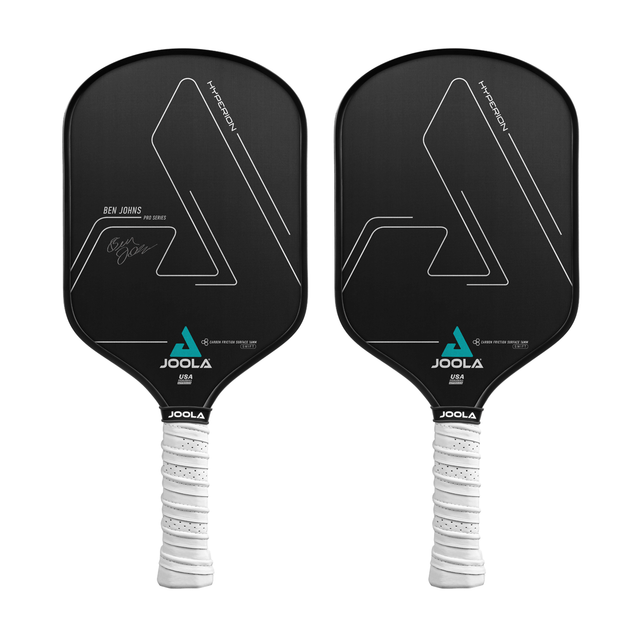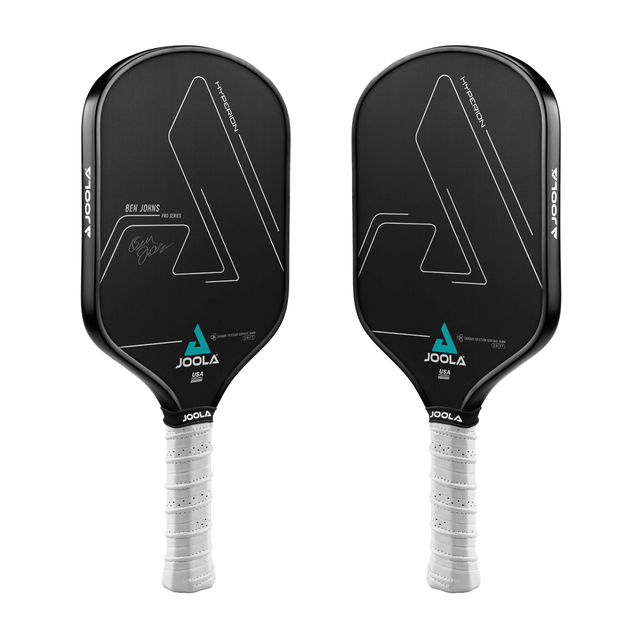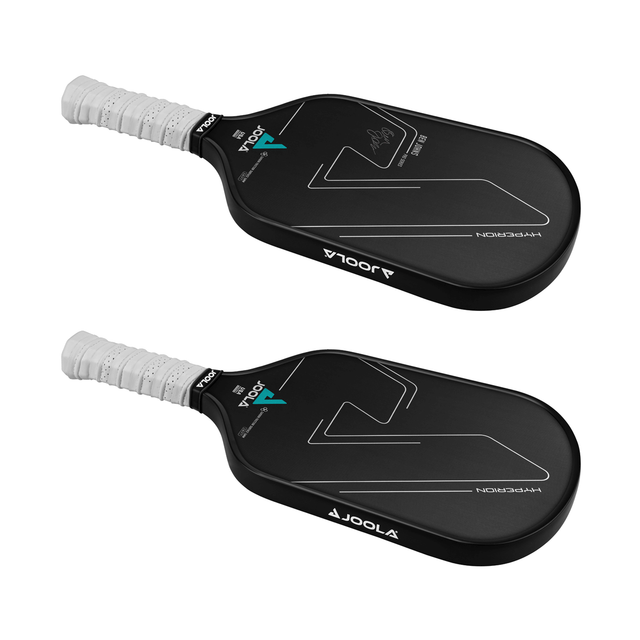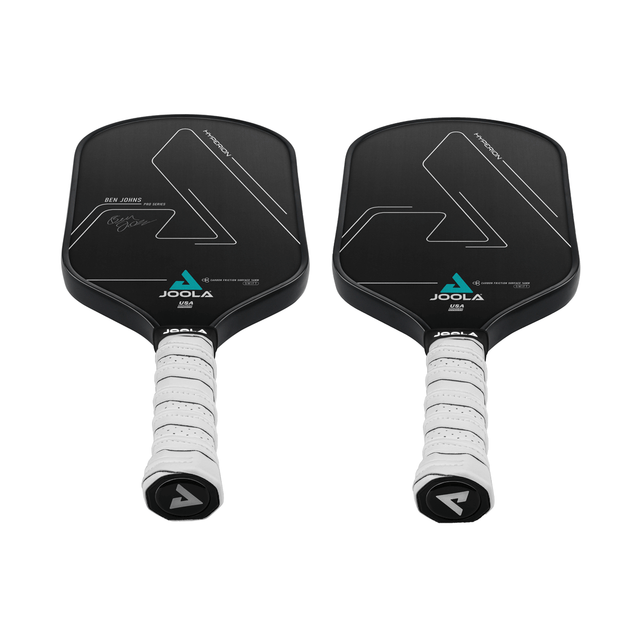 by Joola
JOOLA Ben Johns Hyperion CFS 16 Swift Graphit Paddle
JOOLA Ben Johns Hyperion CFS 16 Swift Graphite Pickleball Paddle
The Hyperion CFS Swift is the branded paddle of world number one Ben Johns and is designed for high level players who love an aggressive, attacking game. The pickleball paddle features JOOLA's Swift technology, which makes the paddle faster in the hand and your strokes stronger than ever. With a special foam injected into the edge of the paddle, the paddle offers impressive edge-to-edge performance for optimal consistency even on off-center hits. The Reactive Polymer Core also contributes to a consistent response while reducing vibration for optimal comfort and feel when hitting the pickleball. The Carbon Friction Surface provides a longer lasting, textured surface that allows you to combine imposing power with a high level of spin. Take your game to the next level with this premium pickleball bat.
Aero Curve
Proven, unique head curve creates less drag and increases swing speed.
Swift Technology
Using improved materials, the bat is lighter and swings faster, making your hand speed even faster and your shots stronger than ever.
Hyperfoam Edge Wall
Special foam injected into the edge of the paddle for added weight and stability, increases the sweet spot for consistent edge-to-edge performance.
Carbon Friction Surface
Our CFS technology uses a more advanced, durable and long-lasting Carbon Flex5-textured surface that harnesses raw power while providing maximum spin.
Reactive Polymer Honeycomb Core
Specifically designed for high-level players to maximize rebound consistency and feel on every shot.
CX-forged handle
Carbon forged grip provides maximum flex for added power and comfort.
Extended Sure-Grip Grip
Perforated, non-slip ribbed grip for optimal grip and increased shock absorption. Ideal for ambidextrous shots.
Average weight: 223.96g
Length: 41.91 cm
Width: 19.05 cm
Length of handle: 13.97 cm
Circumference of the handle: 10.79 cm
Current delivery time: 1 - 2 weeks