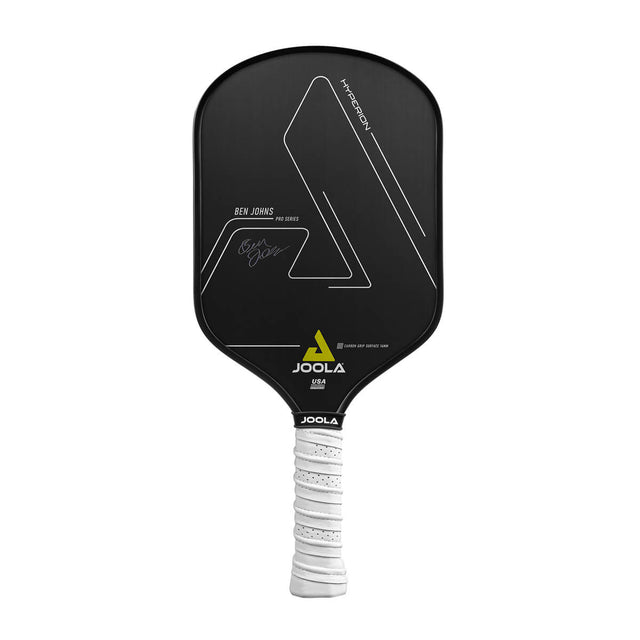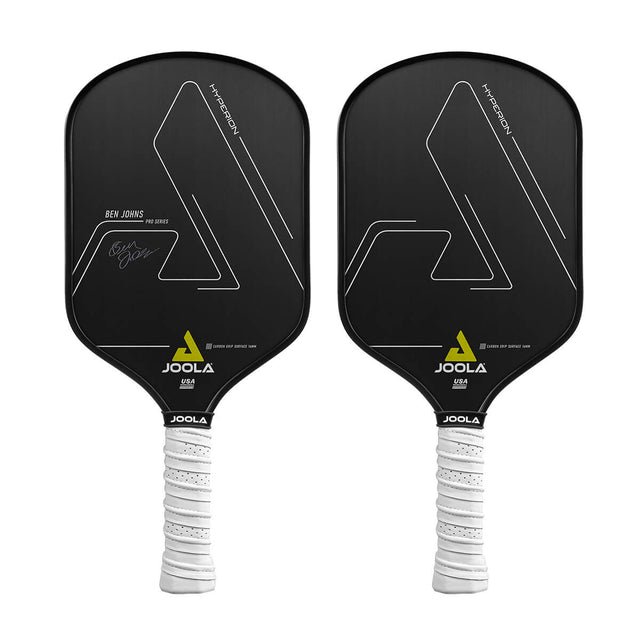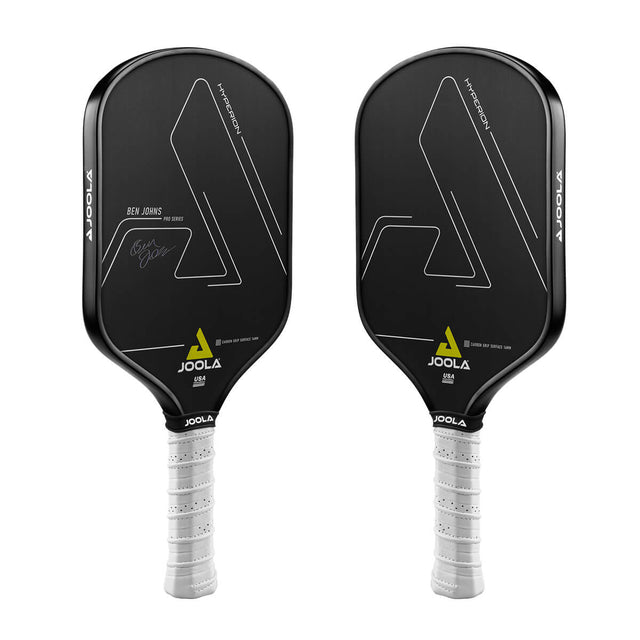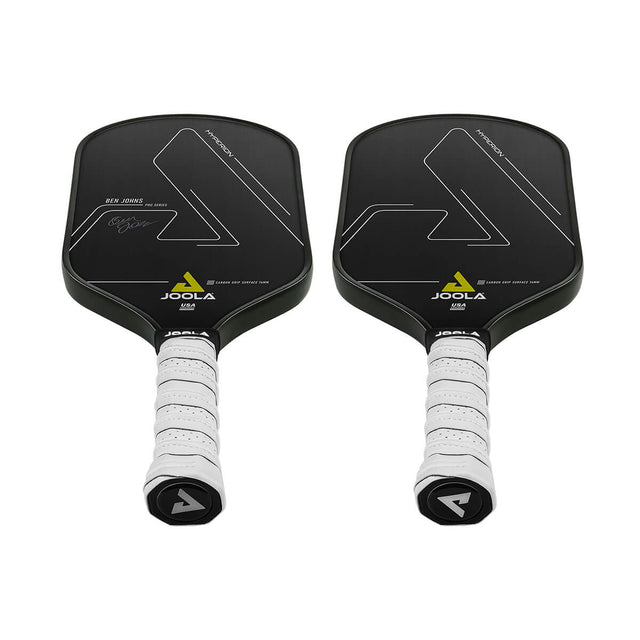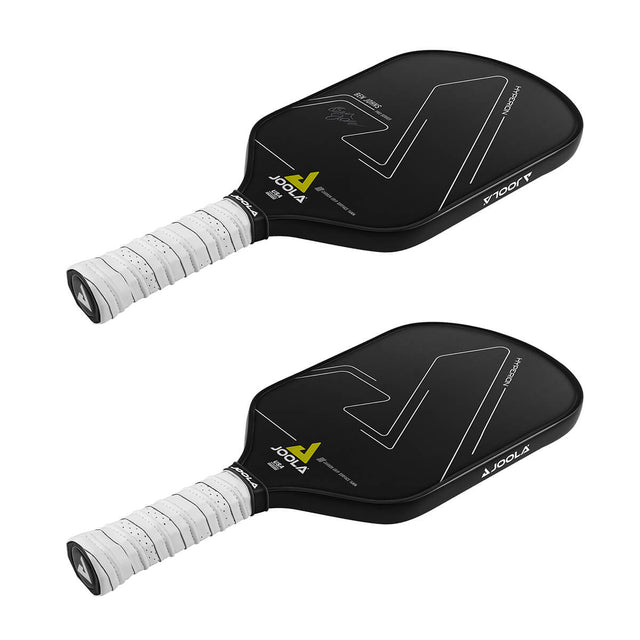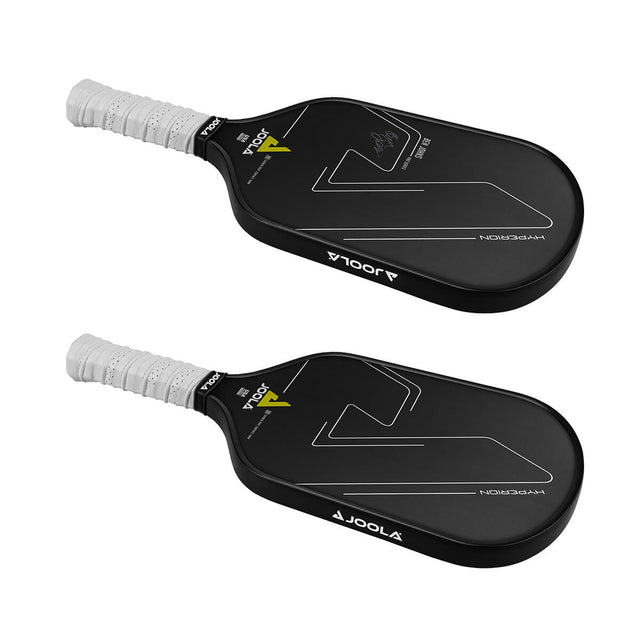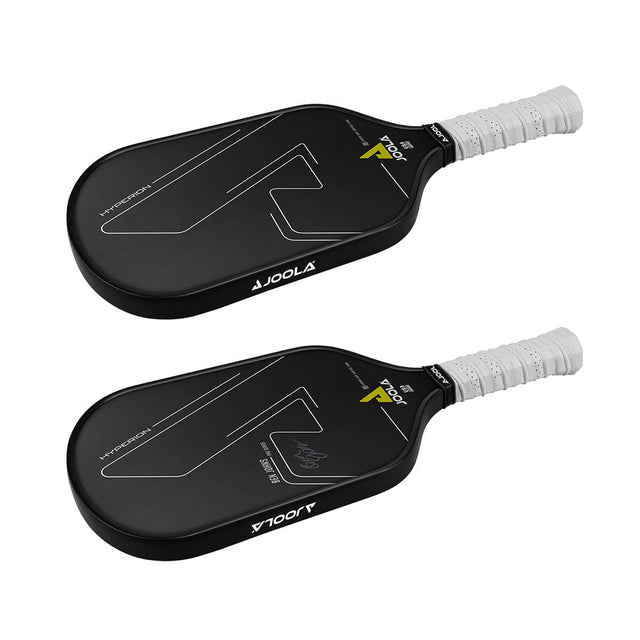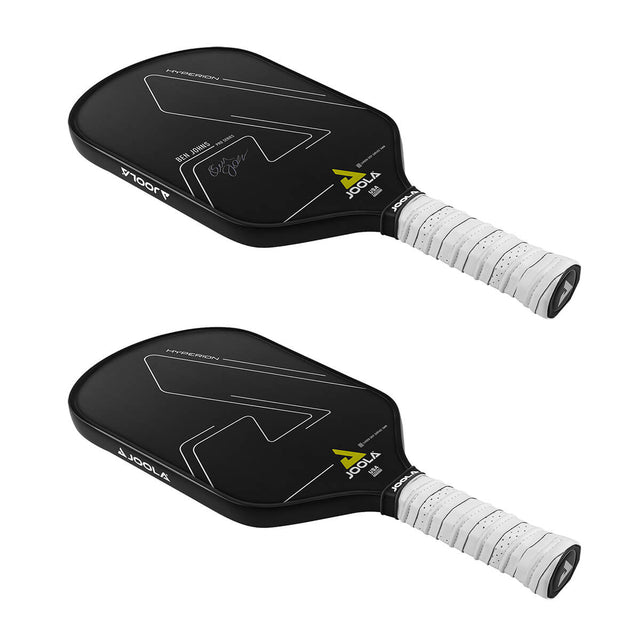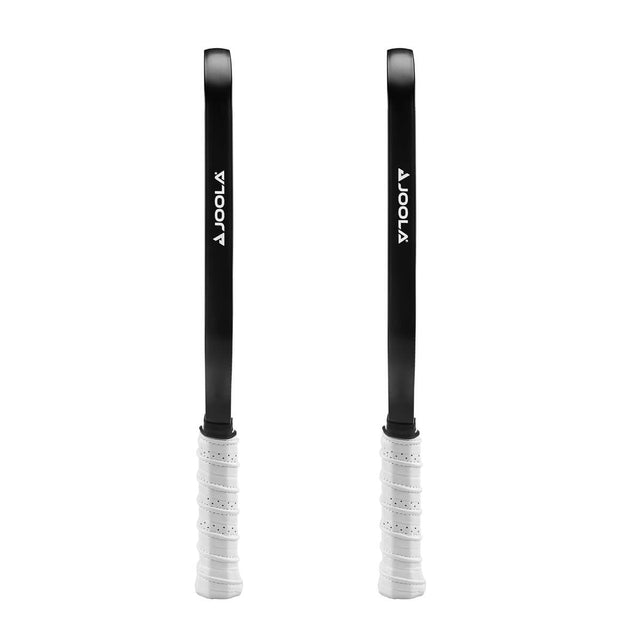 by Joola
JOOLA Ben Johns Hyperion CGS 14 Graphit Paddle
JOOLA Ben Johns Hyperion CGS 14 Graphite Pickleball Paddle
As the newest member of the Ben Johns Signature Line, the Hyperion CGS has been carefully engineered to deliver a high level of spin while increasing power. JOOLA's CGS surface technology provides more bite to keep your shots on target, while the Response Polymer Core provides reduced vibration and a boost of power. With the fast Aero Curve design and extended 5.5″ grip, you'll have optimal acceleration on your drives with plenty of room for your ambidextrous backhand swings. Durable EdgeGuard technology helps extend the life of your pickleball paddle, while the SureGrip pickleball grip sleeve provides added comfort and sweat absorption.
Aero Curve
Proven, unique head curve creates less drag and increases swing speed.
Edge Shield Protection
Features enhanced edge-shield protection that strengthens the paddle core and prevents surface delamination.
Carbon Abrasion Surface
Our CAS technology uses a multi-step, sandblasted abrasion process that creates a unique, textured surface for more spin.
Response Honeycomb Polymer Core
Provides reduced vibration and a generous sweet spot with amazing feedback, feel and control needed for dinks, blocks and drives.
Extended Sure-Grip Grip
Perforated, non-slip ribbed grip for optimal grip and increased shock absorption. Ideal for ambidextrous strokes.
Average weight: 218.29g
Length: 41.91 cm
Width: 19.05 cm
Length of handle: 13.97 cm
Circumference of the handle: 10.47 cm
Current delivery time: 1 - 2 weeks