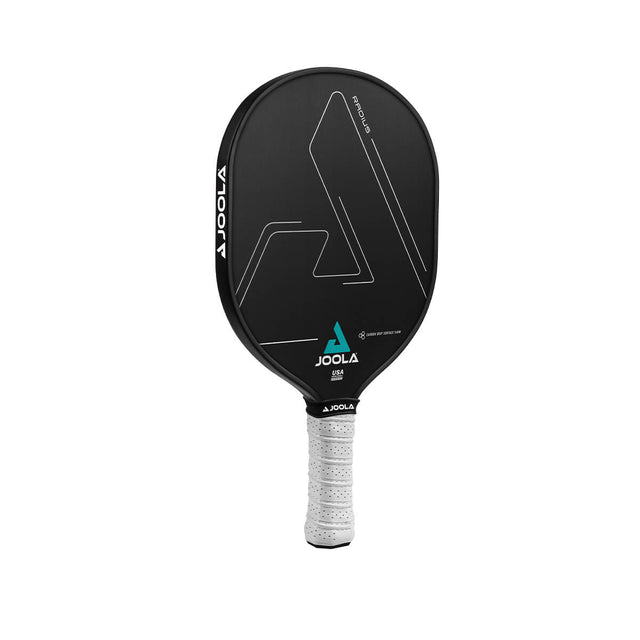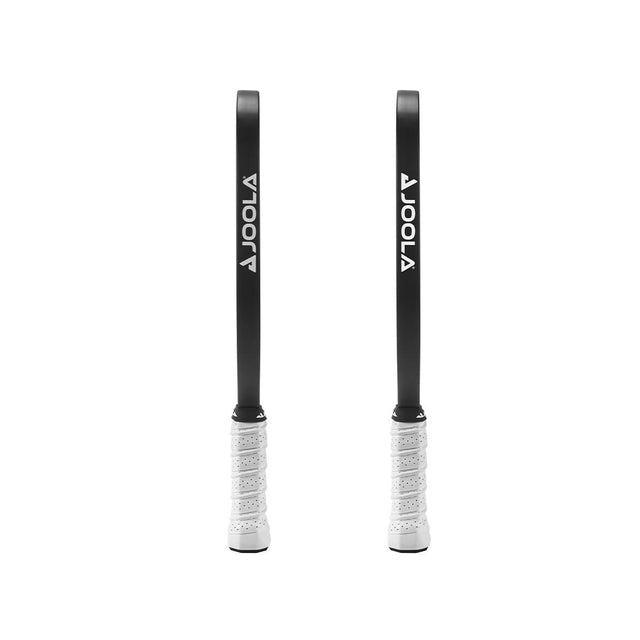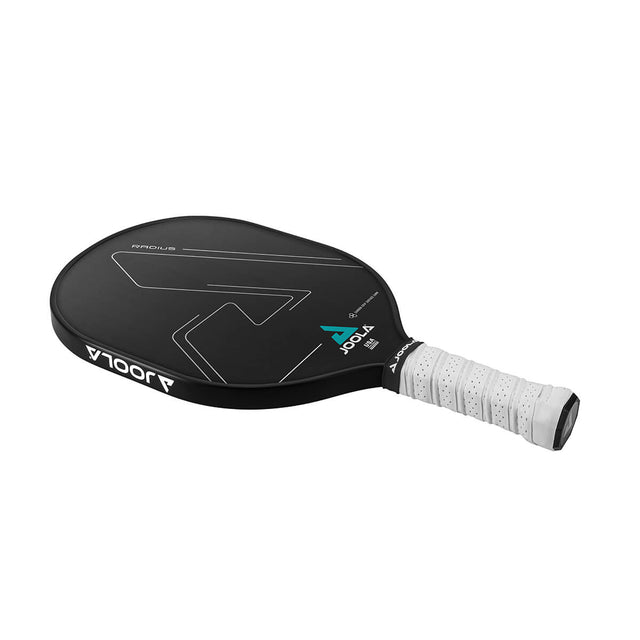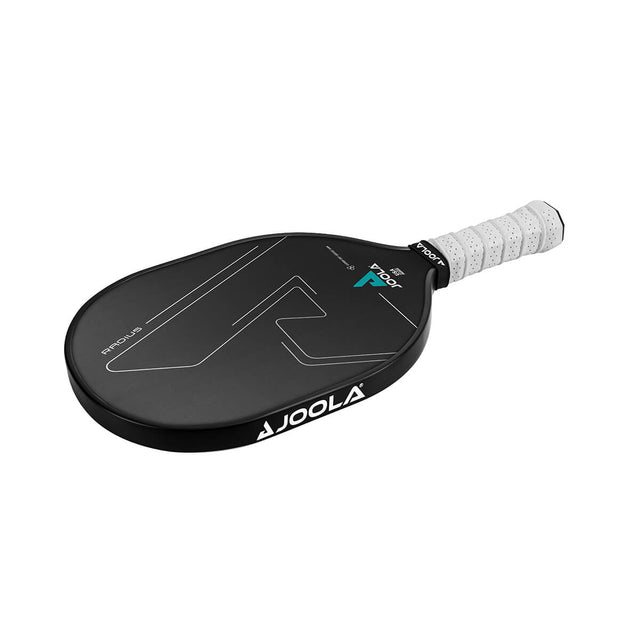 by Joola
JOOLA Radius CGS 16 Graphit Paddle
JOOLA Radius CGS 16 Graphite Pickleball Paddle.
Inspired by the shape of table tennis bats, the JOOLA Radius Pickle Ball Paddle delivers unmatched spin and control. The rounded shape of the paddle lends itself to a large sweet spot with plenty of feel and pop. The Carbon Grip surface provides a durable, textured hitting surface that allows you to deliver lethal spin, while the Response Polymer Core reduces vibration at contact for a controlled response. JOOLA Sure Grip Pickleball handle wrap offers a perforated wrap with moisture-wicking properties and optimal cushioning. Feel the difference with this innovative pickleball racquet. The JOOLA Radius CGS 14 is used by JOOLA team players Johnny Goldberg and Eric White in professional competition.
Aero Curve
The proven, unique head curve creates less air resistance and increases swing speed.
Edge-Shield Protection
Equipped with enhanced edge-shield protection that strengthens the paddle core and prevents delamination of the surface.
Large hitting surface
Table tennis-inspired shape provides an impressive edge-to-edge sweet spot. The enlarged face makes it easier to keep the ball in play longer.
Carbon Grip Surface
Our CGS technology uses a durable, long-lasting Carbon Flex3 surface to grip the ball and provide more spin.
Response Honeycomb Polymer Core
Provides reduced vibration and a generous sweet spot with amazing feedback, feel and control needed for dinks, blocks and drives.
Extended Sure-Grip Grip
Perforated, non-slip ribbed grip for optimal grip and increased shock absorption. Ideal for ambidextrous shots.
Average weight: 209.78g
Length: 40.132 cm
Width: 20.8 cm
Length of handle: 12.7 cm
Circumference of the handle: 10.47 cm
Current delivery time: 1 - 2 weeks