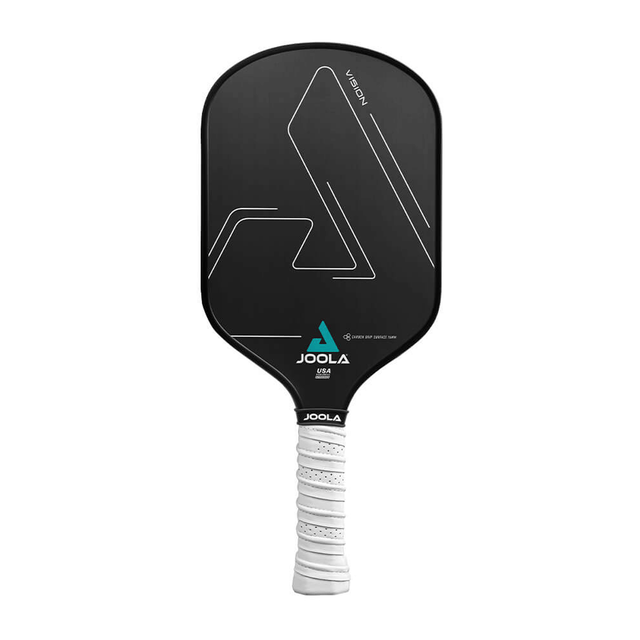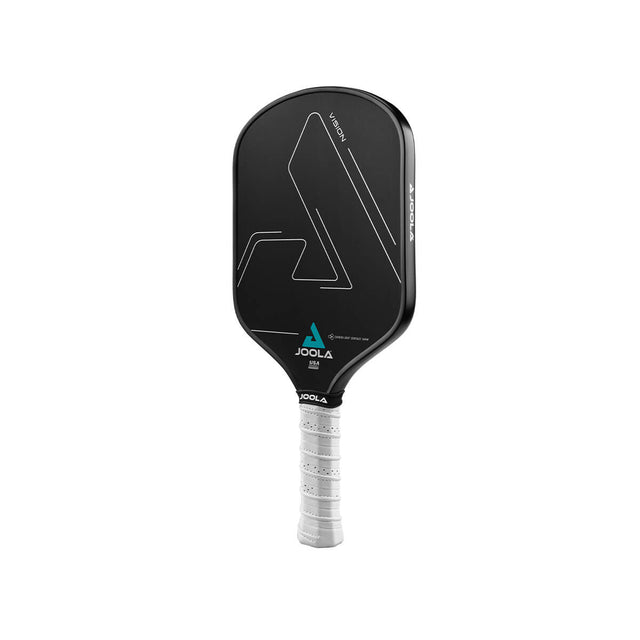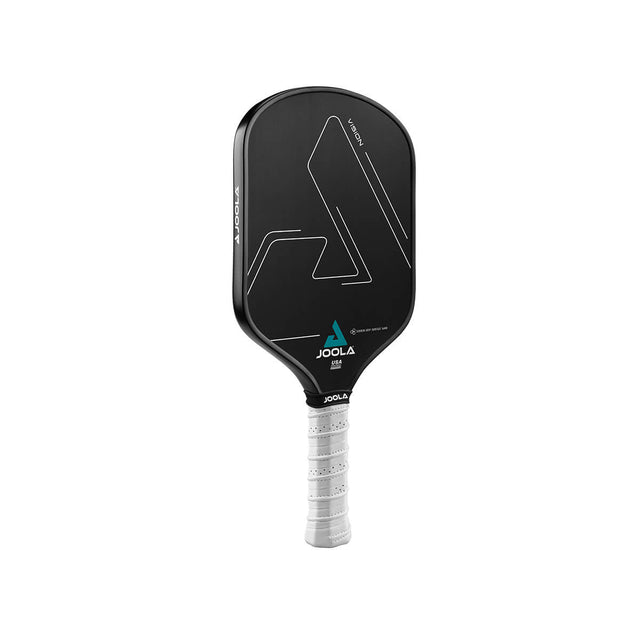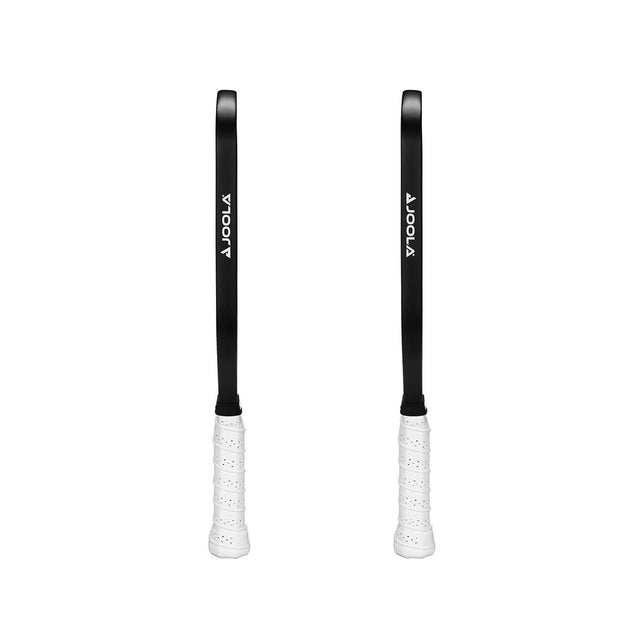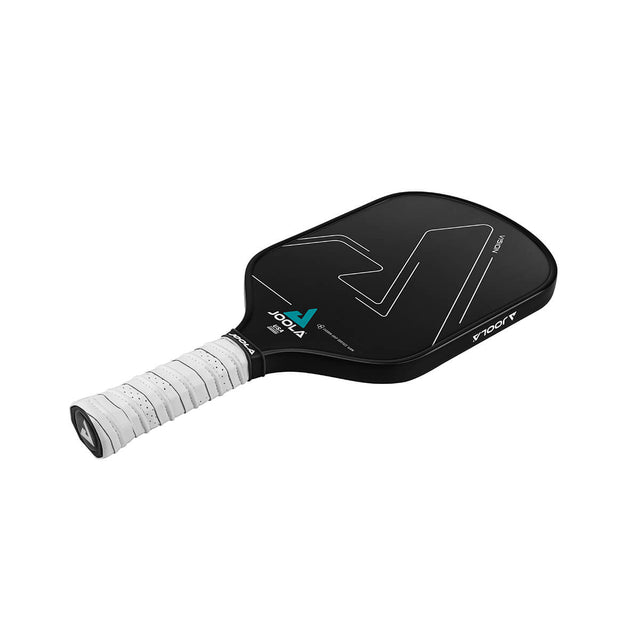 by Joola
JOOLA Vision CGS 16 Graphit Paddle
JOOLA Vision CGS 16 Graphite Pickleball Paddle
The JOOLA Vision CGS 16MM is a more aggressive paddle with an extended hitting surface. The Carbon Grip surface provides incredible spin for the competitive player. USAPA approved for competition. The JOOLA Vision CGS 16 is the popular competition paddle of choice for Team JOOLA's Brooke Buckner, Bobbi Oshiro, Rachel Rettger, Sarah Saari and Federico Staksrud.
Aero Curve
Proven, unique head curve creates less drag and increases swing speed.
Edge-Shield protection
Equipped with improved edge-shield protection that strengthens the paddle core and protects the surface from delamination.
Carbon Grip Surface
Our CGS technology uses a durable, long-lasting Carbon Flex3 surface to grip the ball and provide more spin.
Response Honeycomb Polymer Core
Provides reduced vibration and a generous sweet spot with amazing feedback, feel and control needed for dinks, blocks and drives.
Extended Sure-Grip Grip
Perforated, non-slip ribbed grip for optimal grip and increased shock absorption. Ideal for ambidextrous shots.
Average weight: 221.12g
Length: 41.65 cm
Width: 18.54 cm
Length of handle: 13.97 cm
Circumference of the handle: 10.47 cm
Current delivery time: 1 - 2 weeks